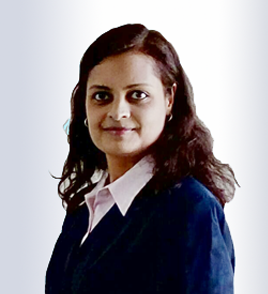 Anjana Nair has about 15 years of experience in software development. She started her career working in Java in Chicago, Illinois, USA. Worked in the U.S. for more than a decade. During her tenure she worked for Chicago Tribune, Computer Horizons and The Pampered Chef (A Berkshire Hathaway company). She has a BTech in Electronics and Communications Engineering.
In Ruby Software she is responsible for leading the technical aspects of the team. Giving priority to development quality by training new recruits and monitoring the development team. She gives special emphasis to Behavior Driven Development with RSpec. She does not think that anyone can know it all so looks out for learning opportunities and conferences to use as a platform for professional development.
Domain expertise is not limited to but includes all aspects of web development with Ruby On Rails and Java.
Her hobbies are arts and crafts. She loves to paint.